Advanced Manufacturing - Composites Technology
Program Description
This program prepares students for the wide-ranging field of composite structure fabrication and repair. Through classroom work and hands-on training, PC's Composites Technology program equips students with skills necessary for employment in the aerospace, marine, and recreational equipment industries, as well as many others that use composite materials. 
Students are exposed to these fields by building composite parts through hand lay-up, vacuum infusion, and oven curing processes. Students also learn applicable CNC machining and non-destructive testing skills.
---
Composite Recycling Technology Center (CRTC)
The CRTC is a new advanced manufacturing center that houses Peninsula College's Advanced Manufacturing – Composite Technology program to give students classroom and hands-on training in advanced materials recycling and remanufacturing techniques. This new endeavor will bring jobs and economic development to the region by transforming uncured carbon fiber composite scraps previously bound for landfills into new products. For directions, click here.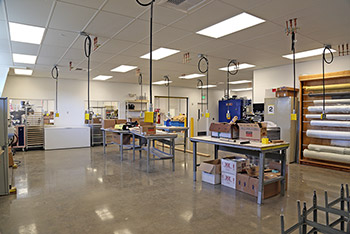 In Our Program, Students Will Learn to:
(Student Learning Outcomes)
Understand composites terminology and composite material properties
Handle composite materials safely
Operate tools and equipment safely
Fabricate various types of composite structures
Repair various types of composite structures
Details:
Degree & Certificate Options
Students in the program have the option to pursue an AAS degree, a one year certificate, or "stack" short-term certificates. All program courses mirror industry standard manufacturing practices and include safety training that conforms to Occupational Safety and Health Act (OSHA) standards.
Short-Term Certificates
The following short-term certificate(s) are available:
Contact a Program Coordinator with questions:
Maitland Peet