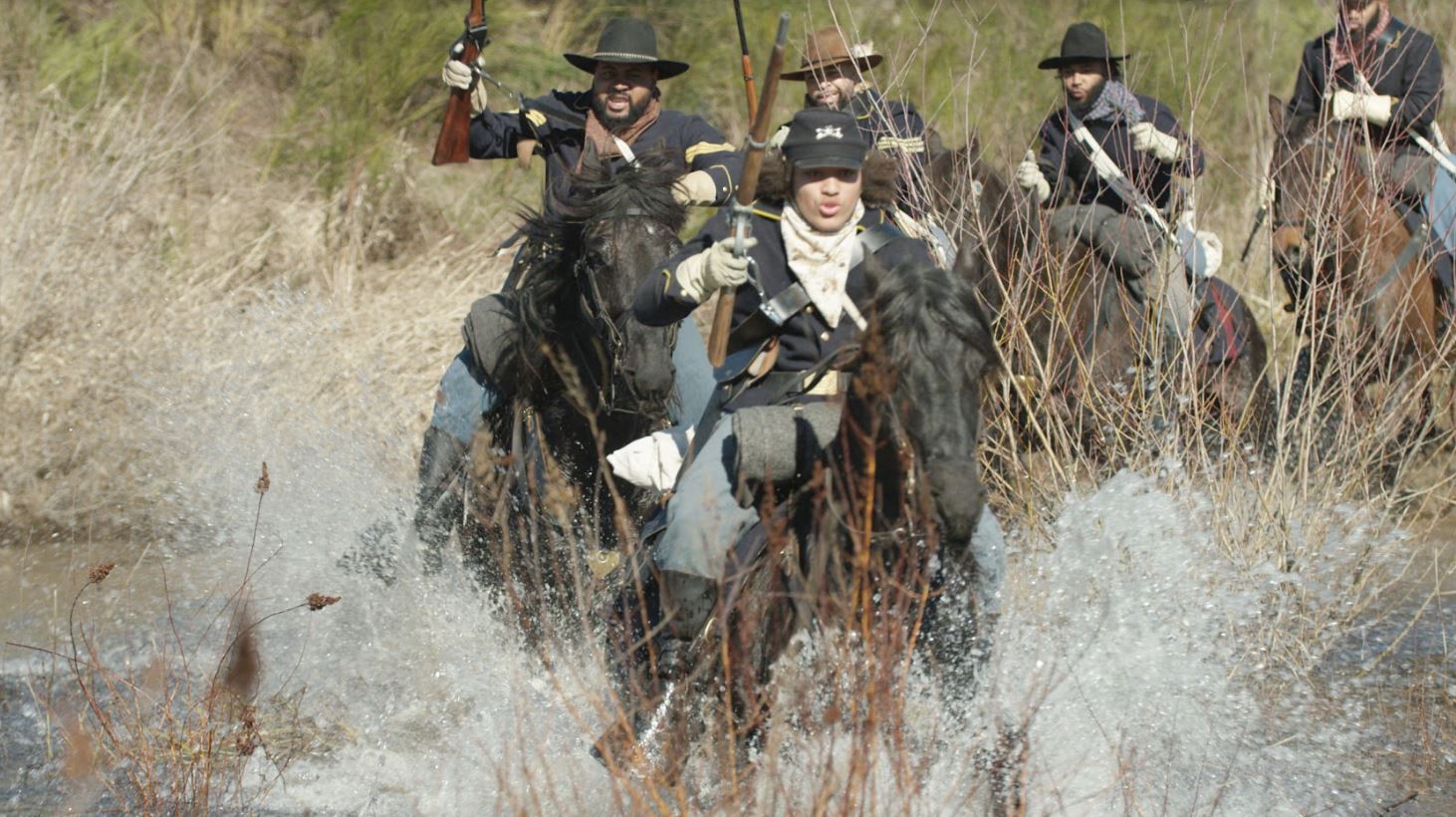 Event Location
PC Little Theater
In honor of Black History Month, Peninsula College will welcome director Dru Holley to campus for a screening of the film Buffalo Soldiers: Fighting on Two Fronts, on Wednesday February 15.
The film, comprised of interviews, reenactments, animations, and more tells the story of the Black army regiments formed after the Civil War. 
A discussion will follow the viewing. Students and community members will have the opportunity to engage in the important histories brought to light in this unique film.
 
Many African American men enlisted as Buffalo Soldiers in exchange for full citizenship as promised by the 14th Amendment but were denied this right by the Jim Crow laws in the Reconstructionist South. These soldiers built and guarded the Pacific Railroad and served as park rangers in places like Yosemite before the U.S. government established the National Park Service.  
These African American troops fought for the U.S. army during westward expansion, and they fought in the Spanish-American War, the Philippine-American War, the Mexican Punitive Expedition, World War I and World War II. They were patriots and served with immense bravery at great risk to their own lives. 
But the Buffalo Soldiers also participated in the subjugation of Native peoples as the United States appropriated tribal land, the persecution of striking silver miners in Idaho, and against Filipinos fighting for independence during the Spanish-American War, resulting in a complicated legacy.  
By combining a multitude of diverse perspectives, the film examines the profound and often-contradictory roles played in American history by The Buffalo Soldiers, and how they fought on two very different sets of front lines: military conflicts abroad and civil rights struggles at home.   
Dru Holley is a director and producer who is passionate about producing inspiring stories that empower viewers to re-think broken systems. He is motivated to highlight the stories of marginalized groups whose experiences can help shape conversation for solutions and illuminate the truth of the past.
He graduated from the Art Institute of Colorado, where he specialized in video broadcasting. Holley was selected by Stanley Nelson, the iconic African American filmmaker, for the prestigious 2020 Firelight Documentary Lab Fellowship, Black Public Media 360 Incubator, and 2022 Better Angels Levine fellowship. 
He recently collaborated on the development of four short-form episodes on the past, present, and future of the Albina Vision Project in Oregon, and is now in pre-pre-production on the documentary, Exonerated. Buffalo Soldiers: Fighting on Two Fronts is his feature directorial debut. 
ʔaʔk̓ʷustəƞáwt̓xʷ House of Learning, PC Longhouse, Studium Generale, and Magic of Cinema are partnering to host the free screening which will begin at 1:30 pm in the Little Theater with discussion to follow.