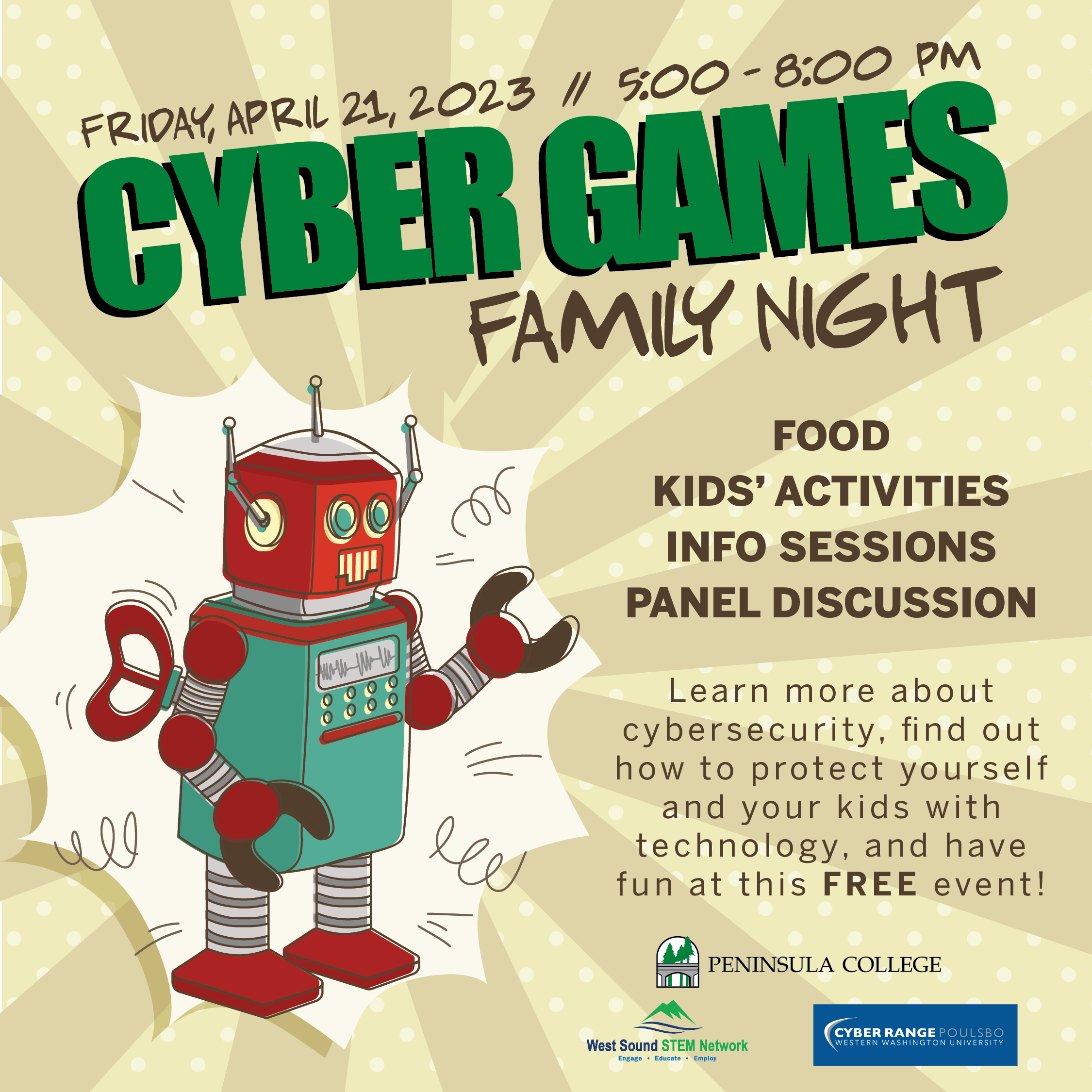 Event Location
Keegan Hall (Building M)
Our Cyber Games Family Night is a technology-focused event with the goal of getting people of all ages to play and learn together. Come play games, explore esports, and learn more about cybersecurity and careers in tech. Hosted by Peninsula College, the event will include experts from the field of cybersecurity, data science, software development, video gaming and tech careers.  Come learn, ask, and play with us!   
Agenda: 
5:00 pm - 6:00 pm: Get food, explore info booths 
6:00 pm-7:00 pm: Concurrent activity sessions including - Esports demo, video gaming, Turing Tumble (Grades 3+), Storytime STEM (pre-k to 2nd), Hands-on security fundamentals, Exploring Encryption, Working with Parental Controls, Exploring Careers and Skills in Cybersecurity. 
7pm-8pm: "Ask Me Anything" (AMA) Panel - Panel of instructors, experts and former students working in the field, current students, employers, etc.
This event is free and open to the public. Sign up here and join us in Keegan Hall!