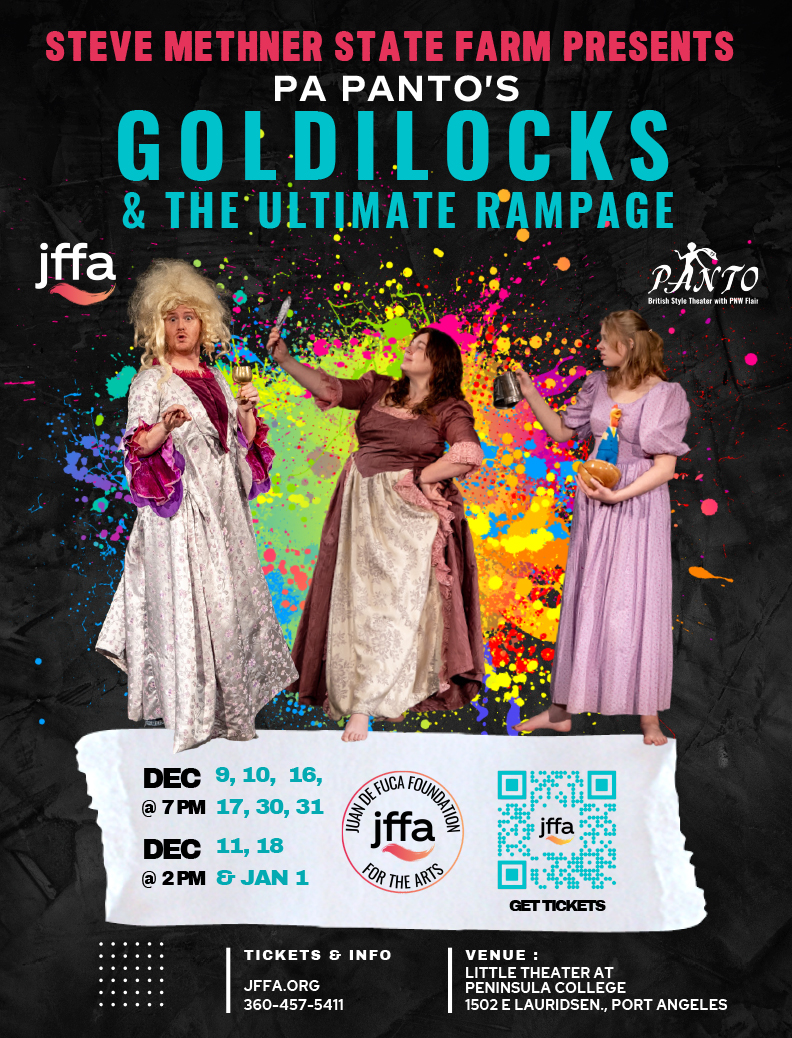 Event Location
PC Little Theater
What happens when you fracture a fairy tale beyond recognition, add (rewritten) tunes you recognize, and throw in dance and hilarity? PA Panto's back and this year and we've set our sights on Goldilocks.
All Goldy wants is a quiet life in the town she's chosen as home. Her Aunty Gitta, serial (killer) monogamist and best aunt ever has gifted her a diner. Her best friend Rose Red is chafing (metaphorically) at being stuck in a small village and dreams of adventure in far away places… like Enumclaw.
Enter the Big Bad. Billy Blanca knows what he wants and it's everything. Every inch of real estate. And he's figured out how to get it. Rose is his pawn and Goldy is in his way. Add some warring pigs and bears, an overworked fox, and a rabble of conflicted trash pandas and you've got a recipe for mayhem and hilarity.
Don't wait! Wednesday, December 7 is student and faculty night. Be the first to see the show! There is a suggested donation of $10 that will go towards the Drama scholarship program. You'll see a few faces you recognize and will enjoy an evening of original theater professionally acted by local performers. Doors open at 6:30 pm, performance begins at 7:00 pm. Join us!