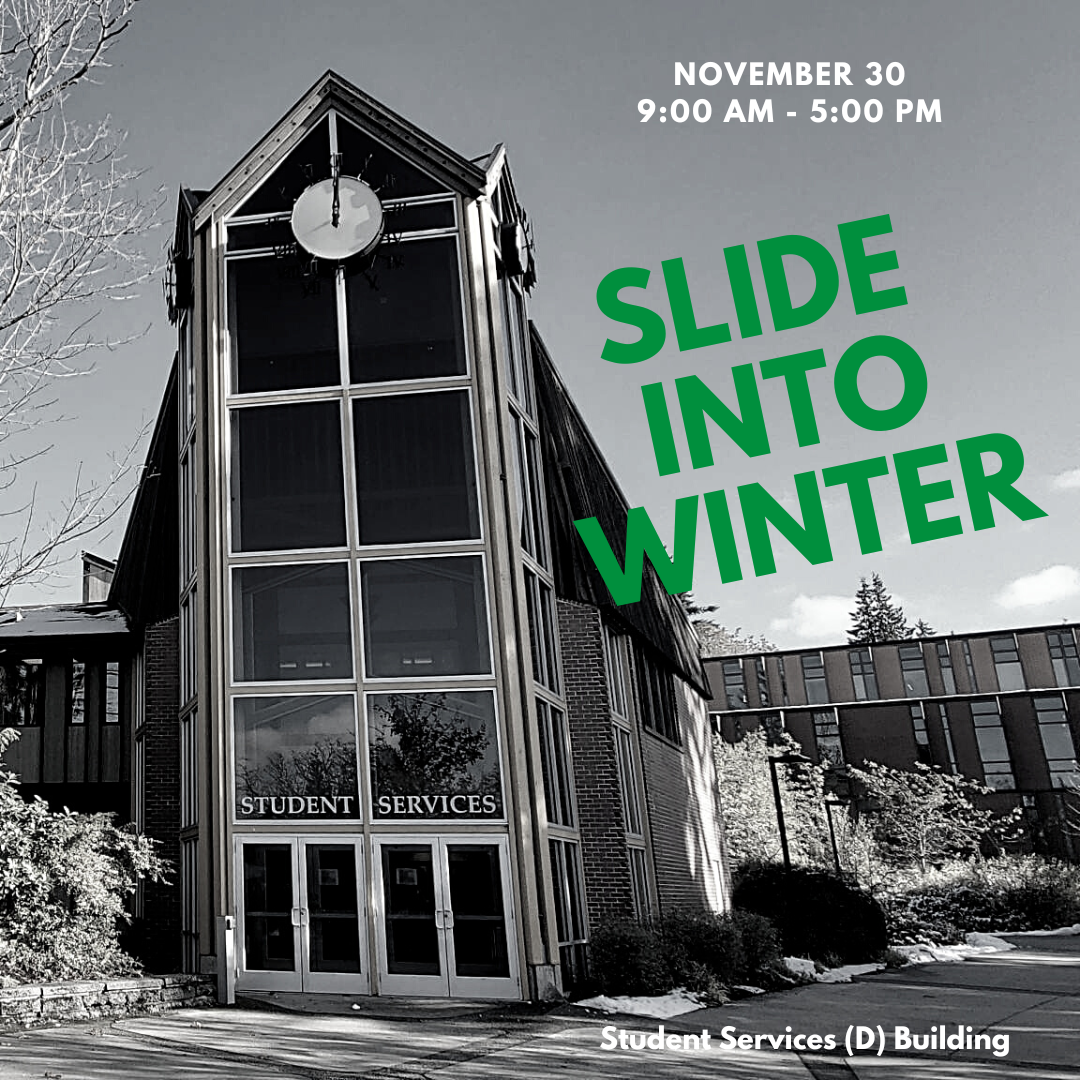 Event Location
Student Services D Building
Are you interested in pursuing your educational goals at Peninsula College?
Come join us and Slide Into Winter. We will be here to help you with all your admissions needs.
Applying, Financial Aid, Placement, Enrolling, and more! We have you covered!
To register visit http://bit.ly/3UYPOaK . For more information please contact us at DiscoverPC@pencol.edu or call 360-417-6223. 
Date: November 30, 2022
Location: Student Services (Building D)
Time: 9AM - 5:00PM