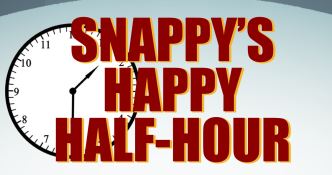 Event Location
PC Little Theater
PC Drama 101 students are pleased to present "Snappy's Happy Half Hour."
Students are involved in the production process from auditioning to show time. Script analysis, costume design, lighting, and acting essentials were all part of the curriculum in this spring quarter class.
Stay tuned. Showtimes and more details to come!