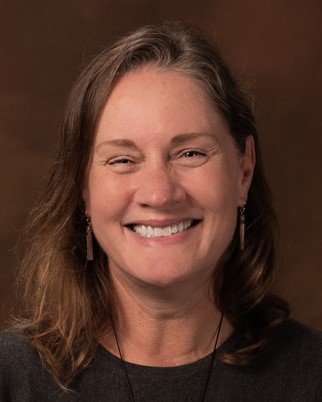 Event Location
Little Theater, Zoom
The Studium Generale Program is delighted to welcome Dr. Cheryl Crane, Dean for Arts & Sciences and Transitional Studies at Peninsula College, to our stage. Join us in The Little Theater or through Zoom at 12:35 pm on April 20 to learn about her work as a professor, researcher, and sociologist.
Dr. Crane attended the University of Washington where she earned Bachelor (1996) and Master of Arts (1998) degrees in Human Geography.  In addition, she completed a doctorate degree in Applied Sociology from the University of Louisville in 2016.  Dr. Crane's professional roles demonstrate a consistent commitment to advocacy, community, and education.  Before joining Peninsula College, she served as an Assistant Professor of Sociology and Nonprofit Leadership at Franklin College located in Franklin, Indiana.  Dr. Crane's research interest includes diversity, equity, and inclusion with a focus on the intersectionality of race, gender, and class.  In addition, she has studied the relationship between inequality, poverty, and social mobility.  She also has a strong interest in program evaluation and outcomes assessment. 
Vice President of Instruction, Dr. Steven Thomas, shared that "fundamentally, Dr. Crane is grounded by a commitment to students, uniting around the shared interest of doing what is best for students guides her in advocating for faculty and fulfilling her responsibilities as dean for the college."  She lives in Port Angeles with her husband, Matt, her teenage daughter, Katie, and their two pugs, Luna and Pippa. 
The event is free and open to the public. Join via Zoom at https://pencol-edu.zoom.us/j/83024542567, Meeting ID: 830 2454 2567.