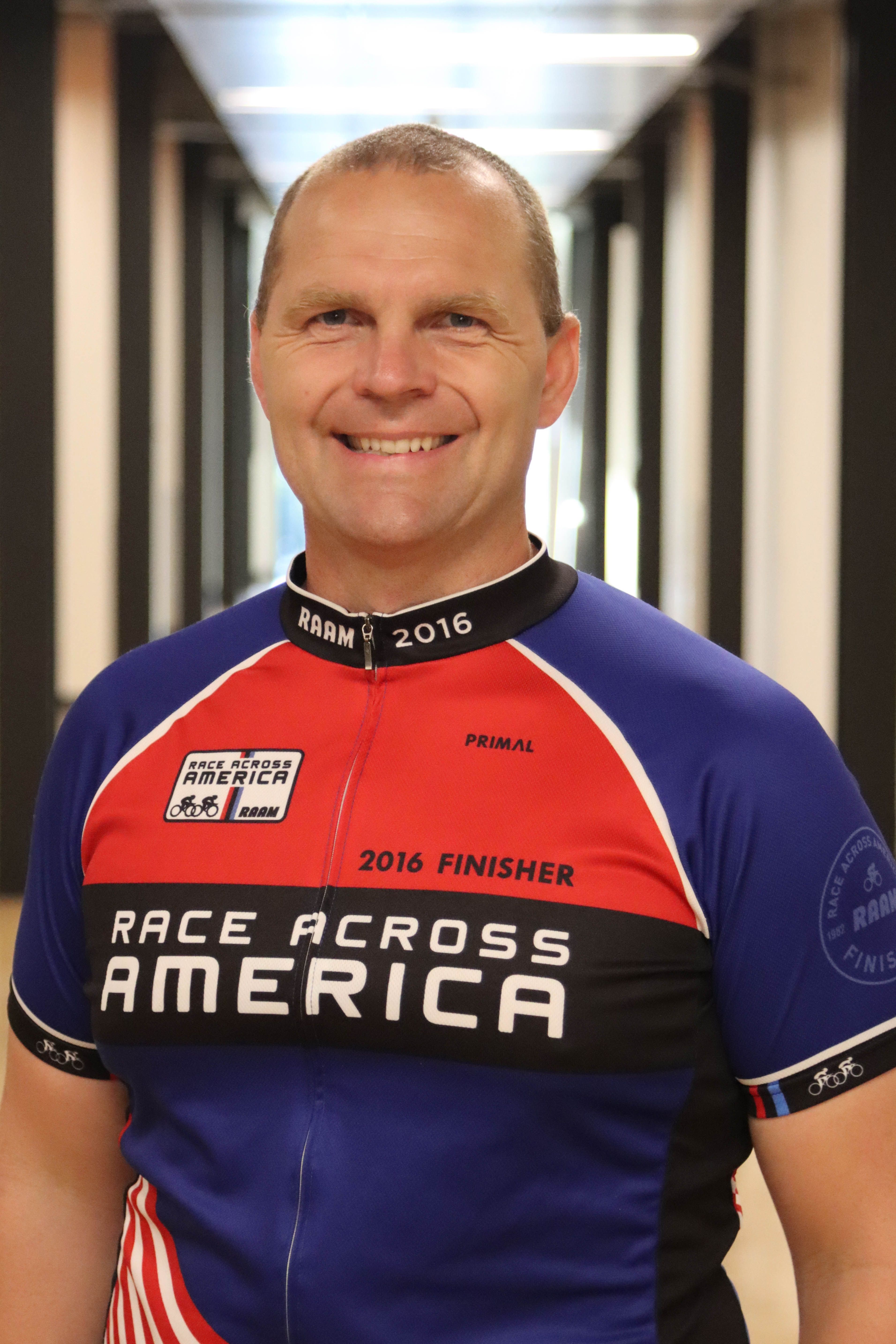 Event Location
PC Little Theater or online
Rob DeCou is an educator, entrepreneur, and an ultra-endurance athlete who uses his passion and unique ability to persevere and push his limits, from ultra-triathlons to "Everesting," for the purpose of raising awareness and building community around important issues. At our January 5 Studium Generale, he will present "Athlete with a Cause" in the Little Theater beginning at 12:35 pm.
In 2020, Rob became the seventh person to complete the world's toughest ultra-triathlon, the Uberman, raising over $55,000 to fight human trafficking. In 2019, Rob swam 31-miles across the Strait of Juan de Fuca from Port Angeles, Washington to Victoria, Canada to prevent trafficking. In 2017, Rob completed the world's toughest foot race, a 146-mile run across Death Valley to the top of Mt. Whitney, raising over $700,000 for the Rotary's global campaign, End Polio Now. The prior year, Rob completed the solo Race Across America, known as the world's toughest bicycle race -- a 3,000-mile journey from coast to coast -- to fund brain cancer research.
Rob is also the Founder & CEO of Lux Virtual, a full-service digital marketing agency designed to illuminate brilliant ideas through video and animation storytelling, augmented reality, websites, and social media content. He serves as a tenure track business instructor at Peninsula College and is a proud member of the Nor'Wester Rotary Club.  
This event is free and open to the public. Join us in The Little Theater or via Zoom at https://pencol-edu.zoom.us/j/89779530051, meeting ID: 897 7953 0051.