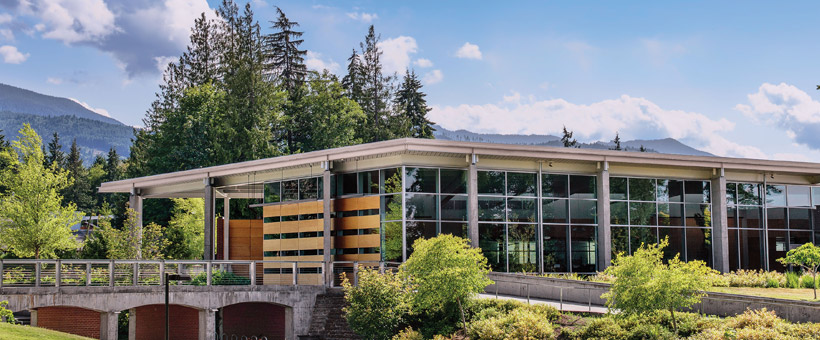 Washington State expects over 740,000 job openings over the next five years – nearly three-quarters of which will require a degree or certificate beyond high school. According to Career Connect Washington, in order to keep these employers growing here, more Washington students need to be connected to in-demand high-potential careers right here in our state. 
This week, Peninsula College joined a cohort of community partners in the West Sound STEM Network, a "dynamic collaboration of educators, non-profits, business leaders, community leaders, Tribal leaders, and representatives from local government and the military, working to introduce and link students, teachers, and the community to Science, Technology, Engineering and Math (STEM) resources in our region."
"On behalf of West Sound STEM Network (WSSN), we are honored to welcome Peninsula College to our cross-sector and collaborative network," said Dr. Kareen Borders, WSSN Executive Director.  "We look forward to partnering with Peninsula College to advance excellence, innovation and equity for all youth in the region."
West Sound STEM Network commits to helping Washington communities succeed in the global economy by: 
•    Helping students develop critical reasoning and problem-solving skills, creating an environment where the private sector, community partners, and business community collaborate to support access to and engagement with career opportunities.
•    Strengthening human, financial, and physical resources available to regional schools for STEM learning. 
•    Increasing the knowledge of and interest in STEM education and careers for all students, especially those furthest from opportunity, so they can see themselves in the STEM workforce. 
•    Creating an environment where the private sector, community partners and business community collaborate to support access and engagement to career opportunities via career awareness, exploration, and launch.
•    Developing a strong STEM teacher workforce through effective teacher preparation and professional development. 
•    Supporting student enrollment and completion of college programs in a timely and efficient manner.
"Peninsula College is thrilled to join the West Sound STEM Network," PC President Dr. Suzy Ames said. "We're honored to partner with such an esteemed group of education, community and industry leaders who work together to further STEM education right here in our community. Our community will be better off by coming together around this common goal."