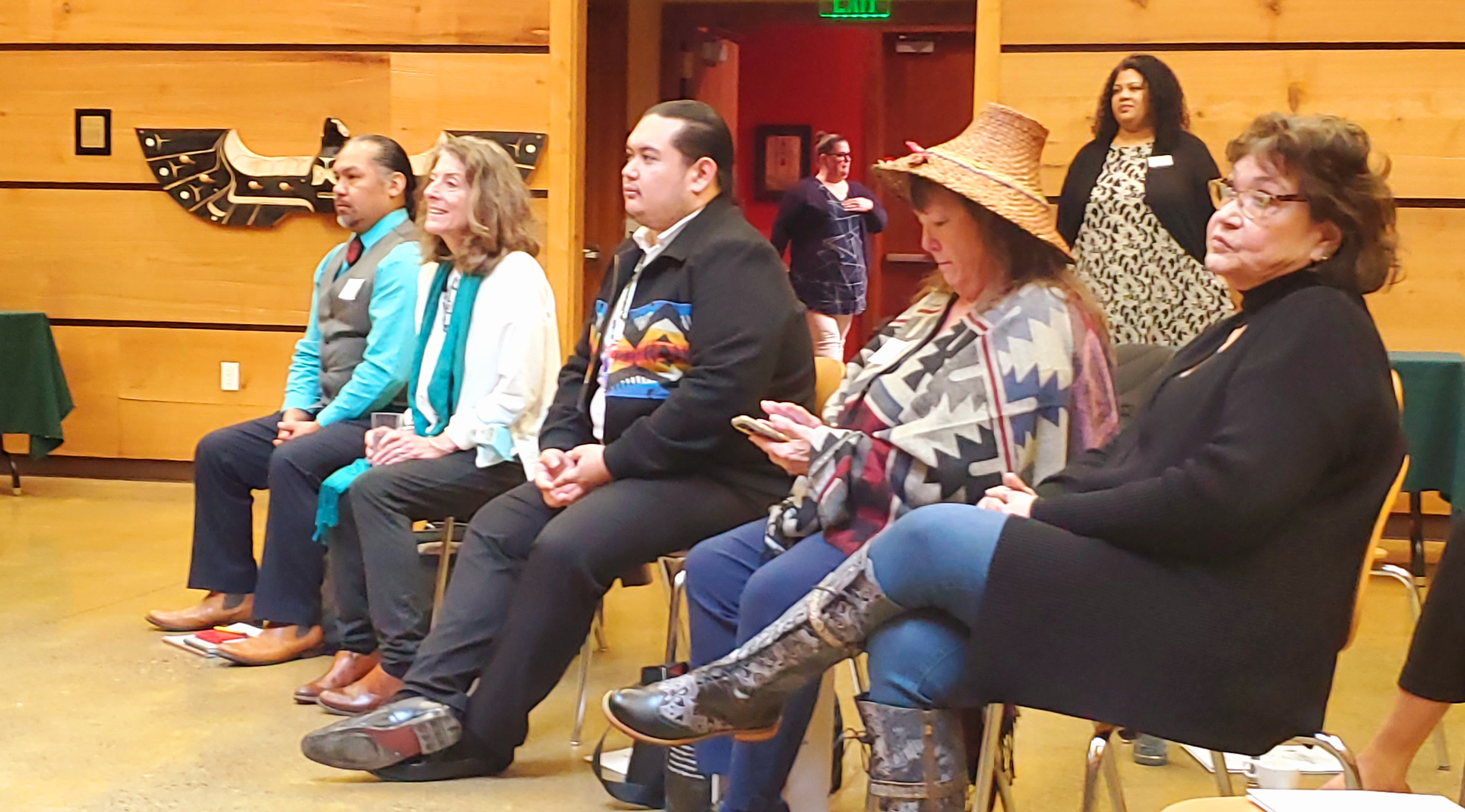 Listening and learning about how colleges can be more effective partners to Tribal Nations was the focus of the "Government to Government Summit" held January 17 at Peninsula College.
Federally recognized Tribes of the Olympic Peninsula, Peninsula College, and the Washington State Board for Community and Technical Colleges (SBCTC) met in ʔaʔk̓ʷustəƞáwt̓xʷ House of Learning, Peninsula College Longhouse to discuss advancing local Indigenous knowledge(s) and improving post-secondary education and career technical training in ways that serve Indigenous communities.
"We need to find space in secondary education where (Indigenous students) are welcome and their knowledge is valued," SBCTC Director of Tribal Government Affairs Lynn Palmanteer-Holder said.
With the theme of "Collective Resilience," attendees discussed creating supportive relationships between Tribes and the 34 state community colleges, as well cultural events that occur in the Longhouse, an Indigenous transfer pathway of courses, and Indigenous language courses offered at PC.  
Makah Tribal member and PC welding student Colin Castaneda spoke of his involvement in the First Nations Club and the responsibility and obligation he feels in the education of his community. 
PC President Suzy Ames shared Tribal partner work done to date and the college's future plans and asked Tribal members what they'd like to see from the college down the road.
"We could not be more honored to play a role in celebrating, preserving and educating the community about Indigenous history, culture, traditions and language." Ames said. "It runs deep in the core of who we are."