Peninsula College's Rocket League team came from behind to defeat the University of Connecticut 4-2 in a thrilling best-of-7 Rocket League match Wednesday night, the first Pirate esports match played before a live audience.
"I'm so proud of Stu, Drew, and Nick for showing the community that they have what it takes to take on Division I schools such as UConn," Coach Charlie Morrow said. "The first two games were rough, but they maintained their focus, stayed positive, and did not give up. They read UConn's aggressive strategy perfectly and that's what ultimately lead to the W."
The Huskies dominated the first game 6-0, but the Pirate team of Nick Charters, Stuart Koehler and Drew Eckard found their way, closing the gap in the second game in a 2-1 setback.
The Pirates then brought the crowd to life in the third game, getting a goal by Charters and hanging on to win 1-0. In game four, Koehler scored and Eckard added two goals in a wild 3-2 Pirate win. The PC men then dominated the fifth game with Charters carrying the load, pouring in four goals in a 4-1 rout. The set up the deciding game and this time Eckard scored all four goals as the Pirates put the Huskies away 4-1.
"Some of us have been a little fuzzy about what esports is all about, but I can tell you it was exciting to watch and I'm very proud of coach Morrow and her players for finding success so early in the launch of this new program," said Rick Ross, Associate Dean for Athletics and Student Life. "I can't wait to see where it all goes from here."
The match was shoutcasted by Pirate esports teammate Mike Roggenbuck and live-streamed on Twitch.TV/Peninsula.
Peninsula's Rocket League team improved to 6-3 on the season and will begin the Black Line Championship Series playoffs with a match against Cosmic Esports on Saturday. The time of that match is still to be determined.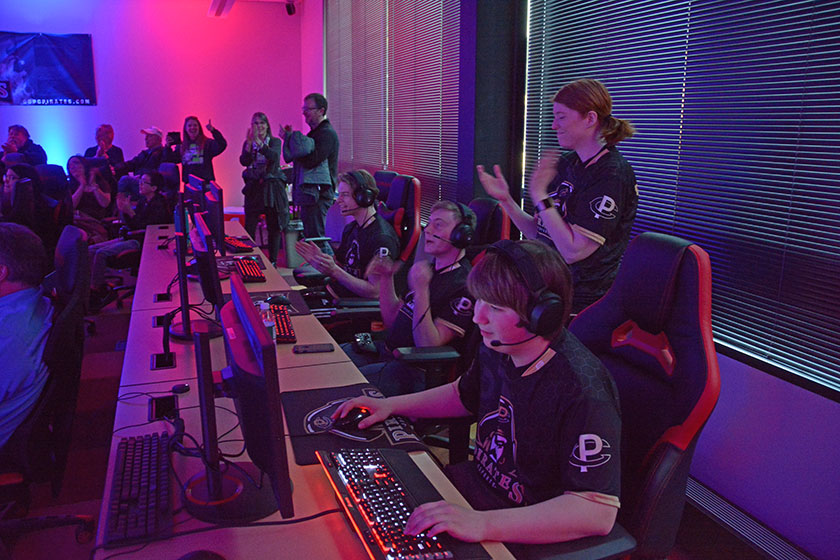 For more information contact Rick Ross at rross@pencol.edu.