PC Ambassadors
Please contact the PC Ambassadors at ambassadors@pencol.edu or (360) 417-6306 to assist with:
Scheduling a Campus Tour

Applying to Peninsula College

Assisting with Student Orientations

Visiting a Local High School

Student Representation of Peninsula College
Melissa Williams

Heather Conway

Chongyang Hu (Tina)

"My name is Melissa Williams and I am from Wellpinit, WA located on the Spokane Indian Reservation approximately 30 miles Northwest of Spokane, WA. I came to the Peninsula area to be closer to my daughter and grand-daughter and discovered the beautiful Peninsula College as I drove by it every day. As a Peninsula College Student Ambassador I would like to help wherever help is needed to make your experience here at Peninsula a most pleasant experience and a memorable one. If you are thinking about going to college I would encourage you to check out Peninsula College."



 

"My name is Heather Conway. I wasn't born in Washington, in fact I only moved here a little over a year ago, but even with this small sample of life here, I know I wouldn't want to live anywhere else. A large part of that has come from my time at Peninsula College. As a student here, I'm studying towards an Associate in Arts degree, eventual transfer to a four year university and getting closer every day to deciding on the major that will be right for me. I also have the opportunity to work for the college as a Student Ambassador. I love being able to introduce people to the college with the firsthand knowledge of the possibilities it offers to the individual and its role in the community. I love giving tours of our beautiful campus, getting to know prospective students, and helping people in their pursuit of higher education. If you ever need the services of the ambassador office, it's my pleasure to be there to help."

 

 

"My name is Chongyang Hu (Tina) and I am a international student from China. I am working on my Associate in Business degree at Peninsula College. In the future, I want to work on international business. As a student ambassador, I would like to help prospective and current student have a wonderful beginning at Peninsula College. Also I have the experience about the International student program. I am always ready to help you."

 

 
Related Documents
Student Ambassador Application 2014-15
Interested in becoming an Ambassador?
The application process to become a 2014-2015 Student Ambassador is open January 28 - April 21, 2014.
Student Ambassador Application
The Peninsula College Student Ambassador Program is a leadership opportunity for students who are dedicated to serving and representing Peninsula College.  Student Ambassadors are called upon to serve as successful student leader representatives.
Ideal Candidates:
Enjoy working with people

Have a welcoming personality

Have a wide range of experiences at PC

Willing to share their PC experiences with prospective students and their families
Contact: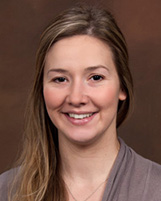 Shelby Eggert
Student Recruitment Coordinator
seggert@pencol.edu
(360) 417-6471