Event Date:
Saturday, June 23, 2018 - 9:00am

to

Wednesday, June 27, 2018 - 2:00pm
Event Location:
Sigmar Field
Peninsula College Pirates Soccer, in partnership with Port Angeles Youth Soccer, has been running youth soccer camps for more than a decade on the Olympic Peninsula. We combine nationally-ranked players and staff with a love for the game to create fun-filled, basics-based skills sessions. The camps are held on the spectacular Wally Sigmar Field on the Peninsula College campus. It is a good time and an inexpensive opportunity.  All of the proceeds go to supporting PC soccer.  
If you have any questions feel free to contact Kanyon Anderson at kanderson@pencol.edu, or visit www.paysc.com/camps for more information.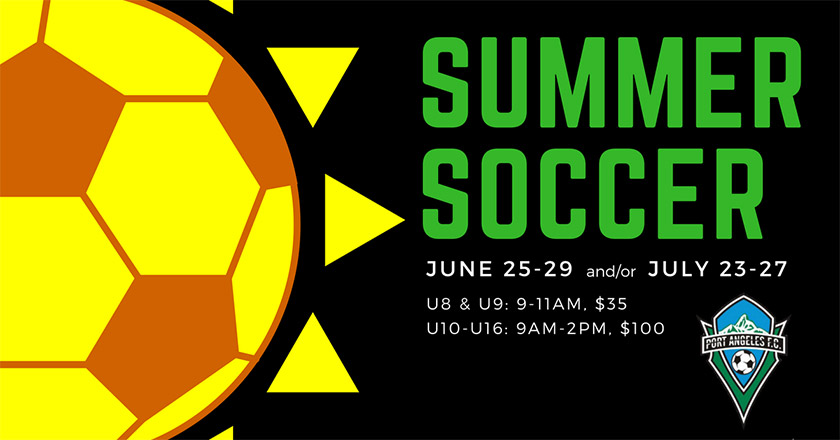 If you have any questions feel free to contact Kanyon Anderson at kanderson@pencol.edu