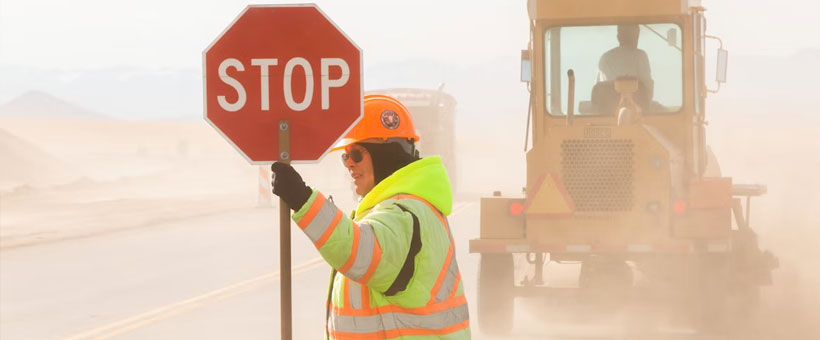 This class prepares students to receive a Flagger Certification card, which is valid for 3 years in Washington, Oregon, Idaho and Montana. Students must be at least 18 years old and must bring a valid State I.D. Card or Drivers License to the class. There is an open book test at the end of class in which you must have a passing score of 80% in order to receive your certification.
Classes are offered regularly at Peninsula College Campuses.
Click here to see upcoming classes
Course Details
Class includes a 30 minute lunch break.
Students receive Traffic Control Flagger Certification Handbook (yours to keep and reference on the job).
Students take an open book test at the end of the class.
Successful completers receive a Flagger Certification Card.
Students must be at least 18 years of age.
Flagger Training Course Requirements   
To complete the Flagger Certification Training Course, you must be physically able to do following tasks:
Receive and communicate specific instructions clearly, firmly, and courteously.
Move and maneuver quickly.
Control signaling devices, such as paddles.
Understand and apply safe traffic-control practices.
Recognize dangerous traffic situations and warn workers.
Stand for prolonged periods on uneven surfaces.
Traverse uneven surfaces and terrain.
Stoop, kneel, or crouch.
Grasp, push, or pull.
Hear warnings.
See dangerous situations.
Occasionally lift and/or move up to 40 pounds.
Receive, understand, and take positive appropriate action based on information/instructions presented verbally and/or in writing.