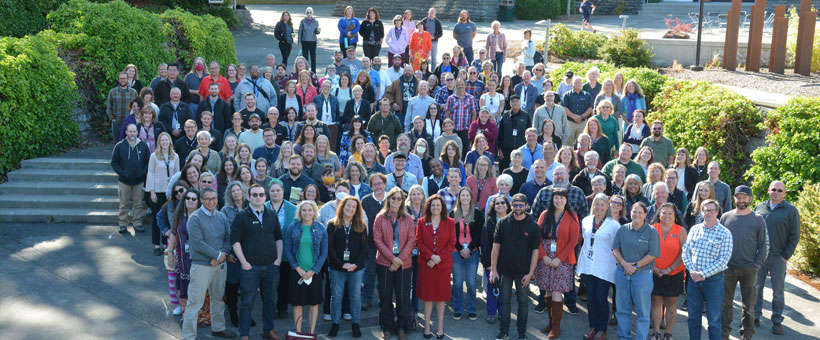 Give Now Securely give to the Foundation right now.
Peninsula College Foundation is a nonprofit organization that expands access to education and supports exceptional learning opportunities at Peninsula College. Every year, because of support from our donors, sponsors and partners, we serve thousands of students who become our healthcare workers, cybersecurity and IT experts, childcare providers, welders, entrepreneurs and business leaders. We encourage our community to be part of the life-changing events resulting from PC Foundation giving.
Did you know? 100 percent of gifts given to Peninsula College Foundation go to students and programs!
Student Support
Three out of four Peninsula College students receive need-based aid, and the PC Foundation has an important role in helping to meet this need.  We provide emergency funds to keep students enrolled and invest in their education and career success with scholarships. 
Program Support
We provide funding for faculty research and professional development, instructional equipment, cultural experiences and more, to create exceptional learning and community experiences right here on the Olympic Peninsula.
Audited Financial Statements and Form 990 can be found here.
Policies and Bylaws can be found here.
Peninsula College Foundation    
1502 E. Lauridsen Blvd
Port Angeles, WA 98362
foundation@pencol.edu
(360) 417-6400