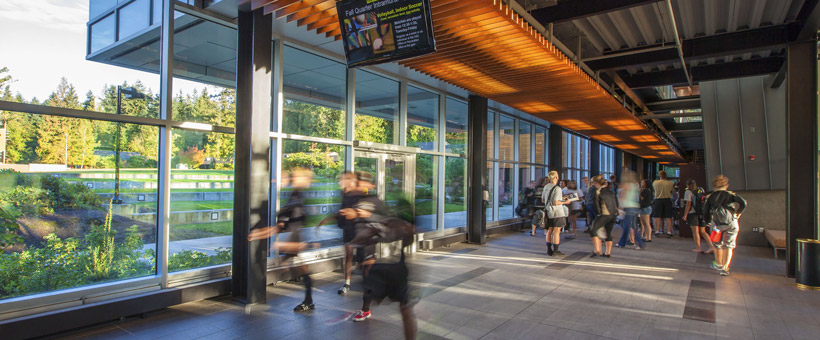 Peninsula College participates in a broad range of financial aid programs designed to assist you if you are unable to meet college costs through other means. In determining any student's ability to contribute toward educational expenses, the college is required to use a uniform need-analysis system to determine eligibility for state and federal programs.
As of 2-11-2023, the Financial Aid Office has temporarily moved to the Veterans Center in the J-building (aka the PUB) while the Student Services building is being renovated. Here is a map of where to find staff who were previously in the Student Services building. We are still available to serve students in person. You can also contact us by email financialaid@pencol.edu or phone at (360) 417-6390.
The 2023–24 FAFSA Is Now Available
The 2023–24 FAFSA was made available October 1, 2022.
It is for the academic year starting Summer 2023, and extending through Spring of 2024. Students applying for financial aid for Fall quarter of 2022 or for Winter/Spring quarters (Jan. - June 2023) should complete the 2022-23 FAFSA before starting the 2023-24 FAFSA.
The 2022–23 FAFSA was made available October 1, 2021.
It is for the academic year starting Summer 2022, and extending through Spring of 2023. For Financial Aid Deadlines, click here.
Complete your financial aid file.
Once the FAFSA is filed and Peninsula College receives it, students will be notified via email and must complete their financial aid file by submitting any required documents listed in their student ctcLink account. PC transitioned to a new college-wide system during Spring 2020, so students applying for aid will be directed to a new site called ctcLink to access their financial aid status and required documents. The old financial aid Portal will remain available for now so students can access their financial aid history from 2019-20 and back: http://www.pencol.edu/financial/student-financial-aid-portal
Financial aid forms can also be found on our website here.
Additional Resources:
---
Exciting Changes to the WA State Need Grant (SNG) for WA Students:
New Name: The WA State Need Grant became the WA College Grant, beginning academic year 2020-21. 
Guaranteed Funds and Increased Eligibility: The Workforce Education Investment Act (HB 2158) passed in the 2019 Legislature creates guaranteed funding for all students eligible for the WA College Grant (formerly State Need Grant) beginning in the 2020-21 academic year. With increased funding in 2019-20, an additional one third of the previously unawarded but eligible students, approximately 6,000 students, will be served (awarded funds for which they are eligible.) In the 2020-21 academic year all eligible students will be served, including an expansion to income eligibility. The program will be expanded by increasing the eligibility threshold of family income reported on the FAFSA. This means that some students with a higher family income then previously allowed for will be eligible for some prorated grant funds. 
---
Financial Aid Office Hours & Contact
Fall, Winter, Spring Quarter:
Monday, 9:00AM - 2:00PM
Tuesday - Friday, 9:00AM - 4:00PM
Closed Saturday, Sunday & Holidays
Summer Quarter:
Monday, 9:00AM - 2:00PM
Tuesday - Thursday, 9:00AM - 4:00PM
Closed Friday, Saturday, Sunday & Holidays
Email: financialaid@pencol.edu
Phone: (360) 417-6390
Fax: (360) 417-6395