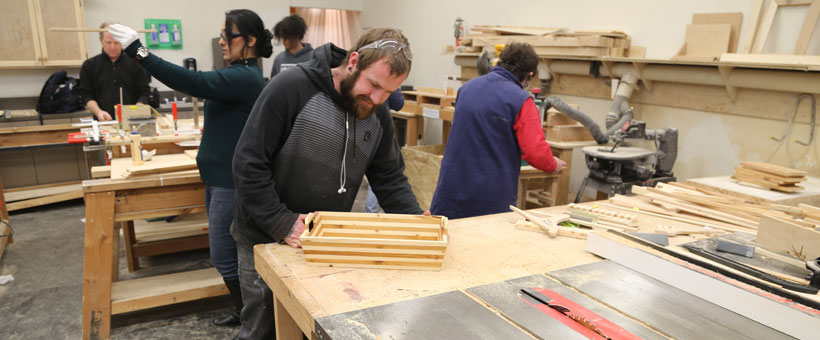 What Is The CTE Dual Credit Program?
The CTE Dual Credit Program provides the opportunity for high school students to earn college credit in their high school career and technical education (CTE) classes without leaving their high school campus.  CTE Dual Credit classes are taught at the high school and integrate academics with technical skills to help prepare students for advanced education and careers related to workforce occupations
Who Can Participate In The CTE Dual Credit Program?
Dual credit courses are open to high school students in grades 9-12 who wish to complete skill-based, college-level courses while attending high school. These courses allow high school students to explore career opportunities and areas of interest while establishing an official college transcript.
Where Are Classes Taught?
Dual credit classes are taught in local high schools by qualified high school instructors. Any high school student may take a dual credit course, but only those who fulfill course and registration requirements will qualify for college credit. Taking a Professional Technical Education dual credit course does not affect the high school transcript.
Why Take CTE Dual Credit Classes?
Taking a dual credit class is smart thinking!
Complete courses that help to prepare them for career opportunities beyond high school. 
Learn what they need to know and do to be productive in the world of work. 
Save time and tuition dollars by getting a head start on fulfilling college degree or certificate requirements. 
Bypass entry-level college courses when they enroll in a community college. 
When Are CTE Dual Credit Classes Offered?
Dual credit classes are offered during regularly scheduled high school class times.
How Can A Student Take A CTE Dual Credit Class?
Please visit the Students section for eligibility requirements
 
Contact:
Cindy Lauderback,
Manager of High School Programs
clauderback@pencol.edu
Phone (360) 417-6341
Fax     (360) 417-6349