Image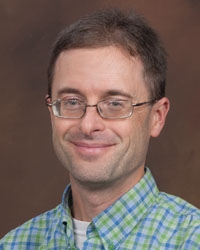 Phone (direct)
(360) 417-6269
Education/Training/Credentials:
Ph.D., University of New Mexico
MA, Central Washington University
BA, Northwestern University
Teaching Philosophy:
Collaborative teaching: learning communities and linked classes (particularly with other disciplines, such as math, biology, philosophy, sociology, film studies)
Integrated Humanities (lit, film, art, dance, theater, pop culture)
American Literature (particularly poetry)
Business and technical writing
Composition
Research / Professional Interests:
SCHOLARLY ARTICLES
"Do You See It Too? Relationality in Pacific Northwest Sea Serpent Lore." Mosaic: an interdisciplinary critical journal 52.4 (2019): 127-148.
"Empowering Femininity through Trans Discourse in Ana Castillo's Peel My Love Like an Onion and Virginia Woolf's Orlando." Community College Humanities Review 2.1 (2017): 52-69.
"Racial Villainy: Cape Verdean Characters in White-Authored US Literature." KCKCC E-Journal 10.2 (2017): 1-18. E-journal: https://www.kckcc.edu/files/docs/ejournal/volume-ten/number-two-october…;
"Cultural Self-Discovery in Vasco Pires's Trilingual Poetry." Comparative Literature Studies 54.3 (2017): 518-539.
"The Lorax and Wallace Stegner: Inspiring Children's Environmental Activism." Children's Literature in Education 45.4 (2014): 324-339. 
"Militant Nostalgia in Cape Verdean Literature." Global Journal of Human Social Sciences 13.7 (2013): 15-22.
"Whirled Together: Poe's 'MS. Found in a Bottle' and the Polynesian Legend of Maui." Discovery: A Journal of Multidisciplinary Studies 1.1 (2013): 36-50.
"Metadrama in Old Time Radio: 'Abbott…What Page Are You On?'" Journal of American Culture 34.4 (December 2011): 357-371.
"Ecological Discourse in Craig Childs's The Secret Knowledge of Water." Journal of Ecology 2.2 (July 2010): 1-13. E-journal: http://ojs.unbc.ca/index.php/joe/issue/view/19/showToc 
"Spider Woman, Male Pregnancy, and Bi-gendered Identity in Silko's Ceremony and Puig's Kiss of the Spider Woman." Comparative Literary Studies 47.1 (2010): 1-20.
"Unmasking the Gentleman Soldier in the Memoirs of Two Cross-dressing Female U.S. Civil War Soldiers." War, Literature & the Arts 20 (2008): 74-93.
"Welcome to My Home." Curriculum for the Bioregion: English 2008 Teaching and Learning Activity. (2008). Washington Center website: http://www.evergreen.edu/washcenter/ 
"Untangling Barbed Wire Attitudes: Internment Literature for Young Adults." Children's Literature Association Quarterly 33.3 (Fall 2008): 227-245.
"Escaping the Lion's Paw: Jungle Cat Imagery and Late-Nineteenth-Century Political Reform." ANQ: A Quarterly Journal of Short Articles, Notes, and Reviews 19.1 (Winter 2006): 42-47.
"Into the Imperial Whirlpool: Poe's 'MS. Found in a Bottle' and the United States South Sea Exploration Expedition." Poe Studies/Dark Romanticism 38 (2005): 43-52.
"'I Write Very Deliberately Indeed': Four Uncollected Interviews with W.D. Howells." American Literary Realism 37.2 (Winter 2005): 159-79.
"Joined at the Hip: The Joys and Travails of Teaching 'Linked' Courses." The Quarterly of the National Writing Project 26.3 (2004): 27-31.
"Sir Ernest Shackleton's Miraculous Escape from Antarctica as Captivity Narrative: 'The Grip of the Ice.'" English Literature in Transition 1880-1920 47.3 (2004): 273-291.
"William Wordsworth and Leslie Marmon Silko: Toward an Ecofeminist Future," ISLE (Interdisciplinary Studies in Literature and Environment) 11.1 (Winter 2004): 31-56.
"Using Freshman Composition to Analyze What Students Really Know about Grammar," The Quarterly of the National Writing Project 25.4 (2003): 2-5, 20.
"Pirates and State Sponsored Terrorism in Eighteenth-Century England," Perspectives on Evil and Human Wickedness 1.2 (Feb. 2003): 53-63. E-Journal: www.wickedness.net/ej.htm
ENCYCLOPEDIA ENTRIES
"Jack London's 'To Build a Fire'" and "Hamlin Garland's 'Under the Lion's Paw,'" Resource Guide to American Literature: Realism and Regionalism, 1865-1914. Eds. Gary Scharnhorst and Tom Quirk. Detroit: Bruccoli, Clark, Layman, 2010.
"Clarence Major." African American National Biography. (AANB) Eds. Henry Louis Gates, Jr. and Evelyn Brooks Higginbotham. Oxford UP, 2008.
"The Genteel Tradition" (pp. 413-417), "Law Enforcement" (pp. 581-585), and "Political Parties" (pp. 853-859). American History through Literature, 1870-1920. Eds. Tom Quirk and Gary Scharnhorst. Detroit: Charles Scribner's Sons, 2006.
"Juanita Harrison" (pp. 929-930), "James Weldon Johnson" (pp. 1194-1196), "Ron Milner" (pp. 1500-1501), and "Anne Moody" (pp. 1515-1517). The Greenwood Encyclopedia of Multiethnic American Literature. Ed. Emmanuel S. Nelson. 5 Vol. Westport: Greenwood Press, 2005.
POETRY/FICTION
"A Yellowstone Ghost Story," Crosscurrents (2006): 138-39.
"The Mountain," Manastash (1999): 18-20.