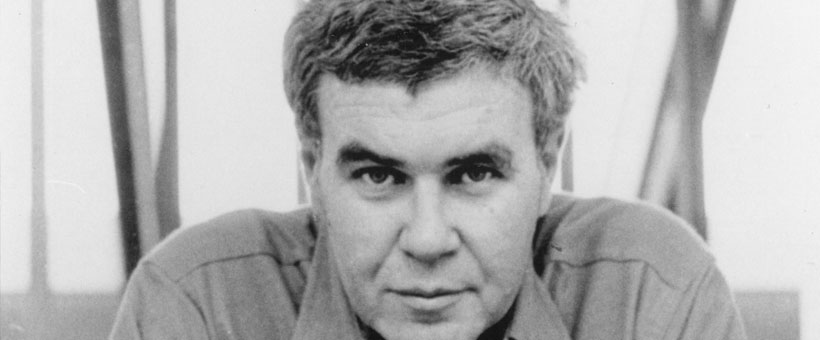 American short story writer and poet Raymond Carver was born in Clatskanie, Oregon, in 1938 and died in Port Angeles, Washington, in 1988. Very few writers have been more influential on future generations of American and international authors. Carver played a major role in reviving the American short story form in the 1980s, and he has been referred to as one of the "greatest modern short story writers" and as "the American Chekhov". Although he is often associated with Minimalism, Carver himself disliked the label, thinking it misrepresented the nature of his work. His later stories and the recently published Beginners, which features the original versions of the severely edited stories that appeared in What We Talk About When We Talk About Love, demonstrate the true expansiveness and heart of his style. Though he may be best known for his eight books of short fiction, he also wrote essays, plays, a screenplay, reviews, introductions, and seven books of poetry.  Ten films have been adapted from his stories, including Jindabyne, directed by Ray Lawrence, and Short Cuts, based on nine Carver short stories and for which director Robert Altman was nominated for an Academy Award and won the Golden Lion Award at the Venice International Film Festival and an Independent Spirit Award for Best Director. The upcoming film Birdman by director Alejandro González Iñárritu (Biutiful, Babel, and 21 Grams) is based on Carver's story "What We Talk About When We Talk About Love".
Carver married and had two children shortly after his high school graduation and made his living in a series of menial jobs. The young Carver family moved frequently, with Carver often changing jobs and attending college courses when possible.  He later found work as a textbook editor and finally as a creative writing faculty member at a number of universities. As his writing began to gain recognition, Carver began drinking more.  Like the characters in his fiction and poetry, who often struggled with alcoholism, divorce, or bankruptcy, Carver's family life was difficult, and the strain eventually unraveled his first marriage.  Unlike many of his characters, who are not quite able to put their feelings into words, Carver was able to tap into the kind of suffering he had lived and observed and ultimately to relate these conflicts to readers in his carefully crafted and highly realistic stories and poems.  
After multiple hospitalizations due to severe alcoholism, Carver finally confronted his addiction starting in 1977. He attended Alcoholics Anonymous and consigned himself to Duffy's, a treatment center in Northern California, where he dried out and afterwards began to get his life back, despite at least one more relapse. His sobriety date was June 2, 1977.  In 1977, he also met the poet Tess Gallagher and began a relationship with her that would continue until his death. Gallagher had grown up in Port Angeles, Washington, and she and Carver began to return there each summer and holiday since she had built a writing retreat there she called Sky House.  In 1983, after Carver received the Mildred and Harold Strauss award, they began to travel more frequently to Port Angeles, eventually moving there, because the award required that he quit teaching and devote himself fully to writing. He wrote 200 poems alone in Sky House.  He also wrote several stories at what the couple called "The B Street" house on the west side of Port Angeles.  This timely award, Carver's sobriety, and his companioning by the writer Tess Gallagher, who became his wife June 17, 1988, allowed him to become incredibly prolific in his final years. Raymond Carver lost his battle with lung cancer in 1988 and is buried at Ocean View Cemetery in Port Angeles. Carver's most recent publishing event was the publication of Beginners, the original restored versions of his book What We Talk About When We Talk About Love. Tess Gallagher was instrumental in seeing to it that the North American Library published this book as part of Raymond Carver: Collected Stories in 2009.
The Raymond Carver Festival thanks the Peninsula College Foundation and the Associated Student Council for their generous support.
---