The Buccaneer is the award-winning, student-operated newspaper. It is published at least four times per quarter and covers campus life and matters of interest to Peninsula College students. The writing and editorial staff of the paper are selected from among students working on the paper, all of whom are eligible to apply for Webster Scholarships, financial aid grants open to students taking journalism or media communications.
---
Journalism Students Go to the Top for News
Image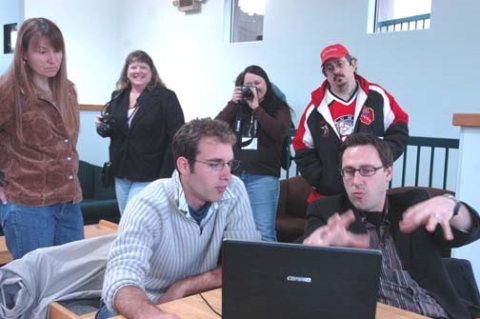 Todd Heisler, a Pulitzer winner and regular finalist, critiqued student portfolios in the Pirate Union Building on the main campus in Port Angeles while journalism students watch. New York Times Photojournalist Heisler won the prize for his sensitive work on Marine bereavement officers while he worked on the West Coast. Photo Courtesy ©Riski     
Image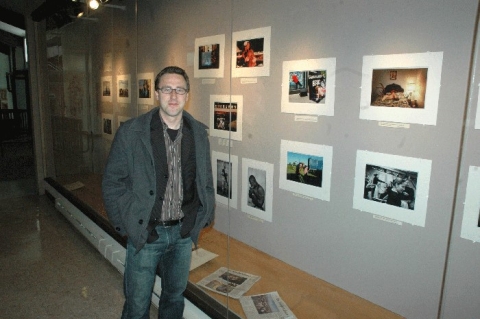 Image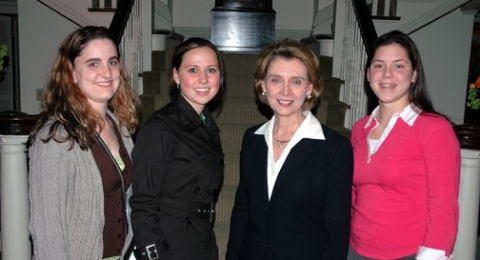 Journalism students met with the state's top lawmakers and news editors in Olympia. At the Governor's Mansion they spoke with former Gov. Christine Gregoire. Journalism students are, from left, Kristine Sholinder, Shelly Zornes, Gov. Gregoire and Reina Boersma. Photo Courtesy ©Riski                     
The Communication Study-Journalism Program strives to bring students the highest experiential learning environment possible. We accomplish this by quality instruction and hosting stellar guest speakers to campus. These luminaries include: 
Todd Heisler, the Pulitzer Prize winner for Feature Photography for The Rocky Mountain News coverage of fallen Marines in Iraq War
Jacqui Banaszynski, the Pulitzer prize-winning journalist and Univ. of Missouri journalism professor, served as a Writer in Residence on main campus. 
Nigel Jaquiss, the Pulitzer Prize winner for investigative reporting, who works for The Willamette Week newspaper in Portland.   
Eligible journalism students are invited on unique experiential courses that visit National Writers Workshops, Bench-Bar-Press panels, Society of Professional Journalist workshops at the University of Washington in Seattle, and the annual College Media Association conference in New York City.