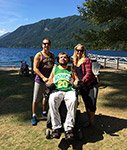 Perhaps the best endorsement of a college is the number of siblings who enroll at the school. For the Ralston family of Port Angeles, the ties to Peninsula College run deep, forming a family tradition that is hard to top. All three siblings─Erika, Graham and Alex─are former PC Running Start students and PC graduates, while their mother, Gail, is a former PC Foundation Board member.
---
Erika's Story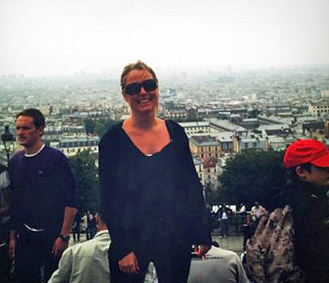 The tradition started when Erika enrolled in Peninsula College as a Running Start student in 1998. "I felt like I wanted a more challenging and diverse learning environment," she says, noting that it was fun to be able to choose the classes she was interested in while following certain guidelines. "Peninsula College offers a wide variety of courses in different fields and having those options to choose from as a junior in high school was stimulating to my education." 
She quickly found that the scheduling of class times also worked to her advantage. "I was playing basketball over in Seattle two to three days per week, and the later starts and shorter duration of class time allowed me to focus on potentially pursuing a dream to play basketball in college."
But she soon discovered another very real draw. "The professors all had a story as well," she says. "They not only taught their classes but offered real world and work experiences that went along with their teachings." She also found the resources that were available at PC, such as the computer and math labs, to be very helpful. 
Erika earned her AA degree from Peninsula College in 2000 and went on to the University of Washington. "PC was small, cozy and personal compared to the large campus of the University of Washington," she remembers. "At PC, although you were always meeting someone new, you could count on your professor teaching your class and being available for help or questions if needed. It was easier to meet people and form study groups and then continue those friendships throughout the school year," she adds. 
Erika feels PC helped her in other ways as well. "In high school it's common to know most of your class and members of the classes above and below you. PC was small enough where it did feel personal, but it was also new, and there were constantly new faces among the students and faculty. It prepared me to be more assertive in meeting people and making sure I was able to gain access to getting the answers I needed from faculty members. 
"I think the 'multitask' and self-discipline factors are the largest contributions PC has given me," Erika adds, citing their contributions to her current job, which is working as a household manager for a well-known musician in the greater Seattle area.  "Through my job I've been able to travel around the world and have become involved in supporting many important charities around Washington. I have to be constantly prepared for something new every day, whether it's taking off on a jet and heading across the country, managing a fundraising event or just managing the family's personal lives, I have to figure out a way to make it all work."
Prior to assuming her current position, Erika lead fundraising efforts for the Huntington's Disease Society of America (HDSA) and organized a climb up Mt. Kilimanjaro, which raised more than $100,000 that all went to HDSA. She was also hands-on in working to educate others on how to better provide a safe living environment for families living with someone suffering from Huntington's Disease.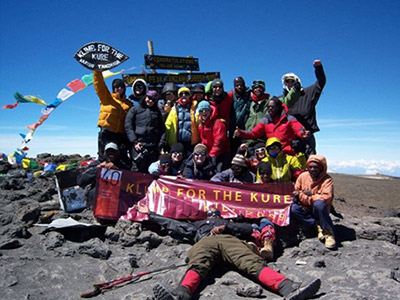 Erika also worked for a time for National City Bank and during her last year of  employment with them worked as an Account Executive in the Wholesale Lending Division, managing territories throughout Washington State. 
Today, Erika is happily married to her husband, Jack Word, from Sequim, and the couple lives in Edmonds, Washington. 
Erika has some advice for students who are considering college. "I would recommend Peninsula College to any student thinking about Running Start or just starting off on the college adventure," she says. "PC prepared me to go off to a big university and be comfortable and succeed. I'm sure it would have been much more intimidating if I hadn't attended PC. Plus, I was able to graduate from the UW in three years versus four. Being able to attend Running Start allowed me to pursue other dreams at the same time and taught me how to be self-disciplined in time management."
Graham's Story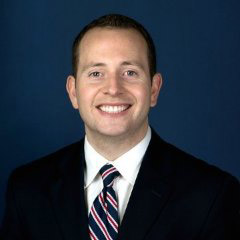 Meet J. Graham Ralston, Esq., CPA, who is currently Senior Advisor for the U.S. Department of Transportation, Office of the Secretary, Office of Small and Disadvantaged Business Utilization. (He previously served as its Financial Advisor and Financial Analyst.)
Graham was the second Ralston sibling to enroll in Peninsula College as a Running Start student, following in his sister's footsteps. His reason for enrolling was simple: "Peninsula College offered more opportunities than my high school for education through the Running Start program," he says. And he took full advantage of his time here, earning an AA degree and a one-year computer certificate in Microsoft Applications. 
He followed his AA degree with a BA from the University of Washington in Business Administration and a JD from Seattle University School of Law in Business Law, graduating Cum Laude. In 2010, he became a member of the Washington State Bar and a Certified Public Accountant, Washington State, in 2014.
Graham says Peninsula College and Running Start provided him with the foundation he needed for furthering his college education. "I was able to avoid two years of higher cost tuition by attending Peninsula College first. The credits I earned at PC transferred to the UW where I was able to graduate in six straight quarters. The shorter undergraduate time at UW made attending law school more affordable because I had a lower student loan balance."
Looking back, Graham says, "I couldn't imagine going to a four-year university and paying full tuition when a school like Peninsula College was in my back yard where I could finish my first two years of college. Not only does the college offer a great education, but the community offers great opportunities and personal exploration on the Olympic Peninsula.
"I remember how great all my professors were as well. I never connected with professors at UW like I did with professors at PC. At Peninsula, they really showed an interest in the students, taught with more passion, and were more available to help students."
While he was a student at PC, Graham was also a Running Start Ambassador for high school students looking to join the program, and he still has some advice to pass along. "For Running Start students who plan to attend graduate school, I think it is important for them to start planning their attendance in their second year at Peninsula College. If you transfer to a four-year university, you could start planning your graduate studies during your first year there, including  taking a graduate school exam."
Alex's Story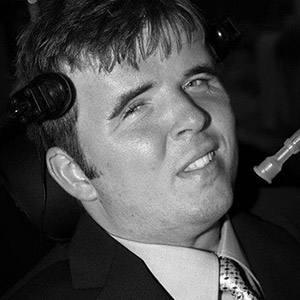 Alex was the last of the three Ralston siblings to come to Peninsula College as a Running Start student, and like them he earned his AA degree. But unlike them, he was faced with a medical crisis during his junior year. While working on a whale watching boat during spring break, he fell approximately 15 feet, crashing headfirst onto the deck below.
"I was immediately airlifted to Harborview Medical Center with a C4-5 spinal cord injury," he says. "Along with a severe traumatic brain injury, I was in a month-long coma, and doctors were unsure if I would be able to make it, and if I did, they were not sure how much brain function I would have. But with hard work, determination, and strong support from my family and the entire Port Angeles community, I was able to make a spectacular recovery." So spectacular, in fact, that he was able to finish his AA degree.
"Peninsula College allowed me to graduate high school with my peers," Alex says. "I was away from school, due to my injury, for around nine months, but I was able to quickly make up ground."
Before his injury, Alex was a dedicated soccer player and found that Running Start made it easier for him to participate. "It allowed me to create and design my own class schedule to suit my needs," he says. "Instead of going to school for seven hours daily, I was able to go two to three hours, three days a week. During soccer season, when I would have practice several times weekly in Poulsbo/Bremerton, Running Start enabled me to take online classes, which were very beneficial when I was on the road." Alex was also active in tennis and was in the National Junior Olympics for cross-country.
Like Erika and Graham, Alex also remembers Peninsula College for its smaller class sizes and the better relationships one can develop with staff and students. But he also has a word of caution: "While doing Running Start, you are on your own. The teachers and school are not going to call your parents if you are missing from class." However, there is also an upside to this: He credits it with helping to make him more responsible about managing his time, goals and priorities.
Would he recommend PC and Running Start to others? "Overwhelmingly, yes," he says. "It is a great school, with solid academics, friendly staff and student body, beautiful scenery, and a beautiful town."
Alex is currently living in Gilbert, Arizona, focusing on his health, wellness, and hopeful recovery from his 2004 spinal cord injury and says he is also enjoying life and traveling a lot. And whenever he's back in Port Angeles, he makes it a point to stop by the campus.
"Thankfully, my parents live just a block away from the school, and when I return home always walk through for a visit. Watching the sports teams excel on the field and in the gym is definitely a highlight as well."
Three siblings, three unique stories. And all agree, Peninsula College and the Running Start program provide a great start on life!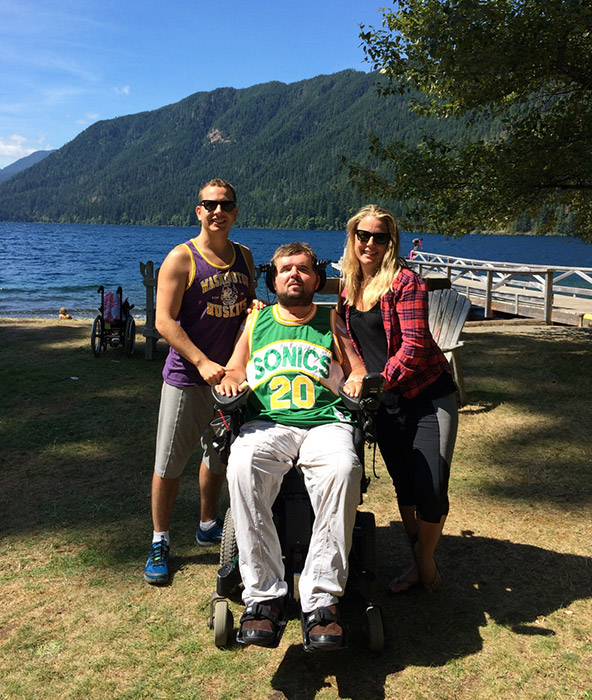 Click here for more information on Running Start.