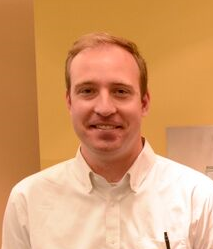 Public Service Role Takes PC Alum to Capitol Hill
Personal initiative, persistence and a solid education were key ingredients in PC alum, Nico Janssen's path to becoming a legislative assistant on Capitol Hill.
As a high school senior in 2007, Janssen enrolled in Running Start at Peninsula College at Port Townsend wanting to be intellectually engaged and challenged, and gain college credit. While there, his favorite courses included Art of Film, English 101, and Introduction to Logic, and he lists English instructor Dr. Wes Cecil's courses in Port Townsend as a highlight.
"His instruction challenged me to be a more concise writer and a more critical thinker," Janssen said. "The classes I took at Peninsula were among the best I've taken anywhere. In my experience, community and technical colleges provide a quality of education that is on par with the most elite private universities."
Janssen described his educational journey as something of an odyssey.  After graduating from Port Townsend High School in 2008 with credits from PC, he decided to move to Seattle where he worked at becoming a professional musician.  Although that plan fell short, he eventually earned an Associate of Arts from Seattle Central Community College in 2010.  While at Seattle Central, he worked as an intern for U.S. Senator Patty Murray's Seattle office, an experience that sparked his interest in public service.  In 2010 Janssen moved to Washington, D.C. to attend American University's School of Public Affairs.   He graduated with a Bachelor of Arts in Political Science from American in 2012.  He then earned a Master of Public Administration with a focus in health policy in summer 2014, also from American.    
As soon as he moved to D.C., Janssen knew he wanted to work for a member of Congress on Capitol Hill.  Drive and persistence helped him reach his goal, and he began by working in a number of internships, including in two Senators' offices.  He asked a lot of young professionals in D.C. to meet with him for informational interviews so he could introduce himself, ask them for advice, and learn about job openings.  He estimates that he had about 80 informal meetings, 15 job interviews and submitted 50 job applications before he was hired by Senator Cantwell's office in August of 2013.  He was promoted to his current position in May 2014.  
As a Legislative Assistant, Janssen assists Senator Cantwell on health care issues.  His duties include developing and advancing legislation; preparing the Senator for her official business including committee paper work and hearings; tracking and analyzing legislation and regulations; representing the Senator at meetings, events, and other functions; and managing correspondence with constituents.  Though he hasn't yet identified a long-term goal in Washington D.C, he says he'd like to continue working at the intersection of health care and public policy.
"The most surprising element of my job was probably discovering the number of sincere, hard-working people in Congress," Janssen said.  When work gets tough Janssen said he draws inspiration from the creative and passionate people on Capitol Hill.
"There are days when you feel overwhelmed by the situation around you, but I'm sure that happens in any job," Janssen said. "I'm honored to work with an exemplary group of professionals.  I have the chance to work on, and learn about, issues I care about."
No matter where his future takes him, Janssen said he will always be grateful for his PC experience.
"I didn't fully realize the enormous benefit of Running Start when I attended," he said. "Looking back, I'm extremely lucky to have participated: Running Start can build a strong foundation and make college both more accessible and affordable."