Welcome to Peninsula College's Financial Literacy Resource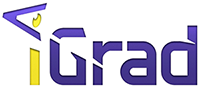 To help you make smart choices about your finances, we teamed up with iGrad & Solutions at ECMC to provide financial education that's interactive and easy to use. Click here for more information. 
---
Often, the process of applying for, receiving and keeping financial aid awards can be confusing.  Please click on the link below to assist you in learning regularly used terms and abbreviations:
https://www.wfaa.org/index.php?option=com_content&view=article&id=91:gl…;
For a more developed list of terms and abbreviations, see the US Department of Education's website here:  https://studentaid.ed.gov/sa/glossary#letter_s 
As always, should you not quite understand fully or need additional information regarding financial aid, please contact the financial aid office directly.
---
Student Debt: Is it Worth It? The amount of money Americans owe on student loans recently exceeded the nation's credit card debt. That may lead many to ask: Is it smart to borrow a lot of money to go to college? Click here to read and hear more about student debt on NPR–>