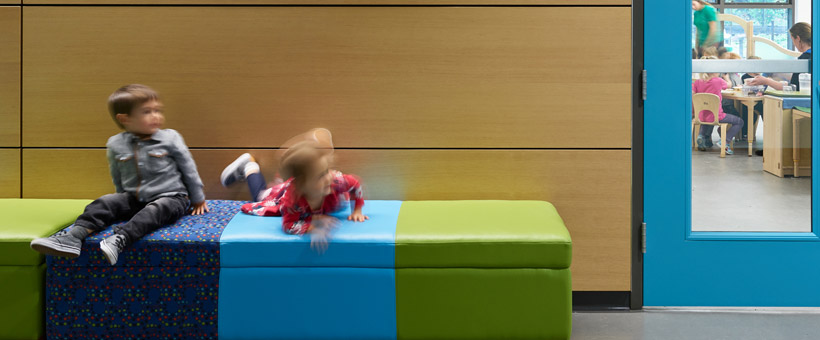 Parenting Education and Cooperative Preschools Programs 
---
Resources:
---
Program Philosophy
Peninsula College offers Parenting Education Programs for families with young children in Clallam and Jefferson Counties. Each program offers developmentally appropriate learning activities for young children ranging in ages from birth to five years of age.
Parents become active partners in their children's education by assisting teachers in the classroom on a scheduled rotating basis. Because these are parent-run organizations, parents are also actively involved in the day-to-day operation of the preschool programs.
Parenting Education instructors from Peninsula College facilitate parenting discussions on topics appropriate for each age group. These programs support parents in an environment where they can enhance and develop effective parenting and leadership skills. Parents receive college credits for attendance and participation in the program and have the opportunity to earn short-term certificates. Parents/students who complete a combination of 12 credits of Family Life Education courses can apply for a Parenting and Family Management Skills Certificate. Parents/students who complete a combination of 18 credits of Family Life Education courses can apply for a Leadership Skills Certificate.
Use the links to the left to contact the cooperative preschools and programs that are affiliated with Peninsula College. Specific information about each program can be obtained by contacting the cooperatives/programs directly. 
OPEP (Organization of Parenting Education Programs) 
To learn more about parenting education programs in Washington state click here.
Program Outcomes
1) Implement healthy, safe practices for young children.
2) Explain and apply early childhood development and developmentally appropriate practices/environments for young children within a context of social and cultural influences.
3) Apply strategies for working with children, within a culturally relevant, anti-bias approach in order to promote social-emotional competence.
4) Determine and utilize appropriate resources for family support, within a social, cultural and anti-bias framework.
Bring Your Baby Workshop
Parents bring their babies to discuss infant care and development. Community speakers and resources are available at each workshop. 
Parents and Toddlers Program
Parents and their children (ages 10 months to 3 years) participate in weekly programs featuring children's activities and parent education discussions.  
Parent Cooperative Preschool
A parent participation and education program offered in conjunction with activities for children ages 3 to 5.
Contact:
Melanie McCaughan, Program Coordinator/Instructor
Email: mmccaughan@pencol.edu
Phone: (360) 417-6496