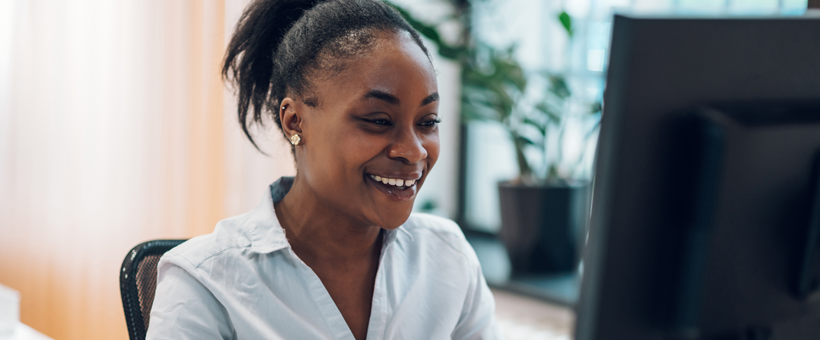 As a consequence of the rapid changes in technology, business and globalization, administrative job descriptions and titles are changing quickly.  With the emergence of technology and automation, the job responsibilities have expanded to include team leader, project coordinator, meeting planner, internet research/market analysis, support of multiple managers. 
The Administrative Office Systems fits those expanding responsibilities by offering a flexible choice of career opportunities, degrees, and certificates.  
---
PROGRAM FEATURES
DIRECT TRANSFER TO BACHELOR OF APPLIED SCIENCE DEGREE (BAS)
All AAS-T degrees are directly aligned with the entrance requirements for the BAS degree (offered at Peninsula College).
LEARNING OUTCOMES
Program learning outcomes are listed on individual options linked below.
---
DEGREES
Administrative Office Systems Accounting, Associate in Applied Science (AAS) Degree
Administrative Office Systems Accounting, Associate in Applied Science-Transfer (AAS-T) Degree
Administrative Office Systems Administrative Assistant, Associate in Applied Science (AAS) Degree
Administrative Office Systems Administrative Assistant, Associate in Applied Science-Transfer (AAS-T) Degree
Administrative Office Systems Computer Applications Software Support Specialist, Associate in Applied Science (AAS) Degree
Administrative Office Systems Legal, Associate in Applied Science (AAS) Degree
Administrative Office Systems Medical, Associate in Applied Science (AAS) Degree
Administrative Office Systems Medical, Associate in Applied Science-Transfer (AAS-T) Degree
CERTIFICATES
Administrative Office Systems Certificate
Administrative Office Systems Software Specialist Short Term Certificate
Administrative Office Systems Healthcare Documentation I Short Term Certificate
Administrative Office Systems Healthcare Documentation II Short Term Certificate
Administrative Office Systems Legal Assistant I Short Term Certificate
Administrative Office Systems Legal Assistant II Short Term Certificate
Administrative Office Systems Medical Coordinator Specialist Short Term Certificate
Administrative Office Systems Office Assistant I Short Term Certificate
Administrative Office Systems Office Assistant II Short Term Certificate
Administrative Office Systems Receptionist Short Term Certificate
Career Opportunities
Executive Secretaries
Medical Secretaries
Legal Secretaries 
Secretaries and Administrative Assistants
Bookkeeping, Accounting, and Auditing Clerks
Payroll and Timekeeping Clerks
Human Resources Assistants
Medical Dosimetrists, Medical Records Specialists, and Health Technologies  
 (Source:  Occupational Outlook Handbook)  
Program Coordinator
Sherry Sparrowk
Program Coordinator Email
ssparrowk@pencol.edu
Program Coordinator Phone Number
(360) 417-6375