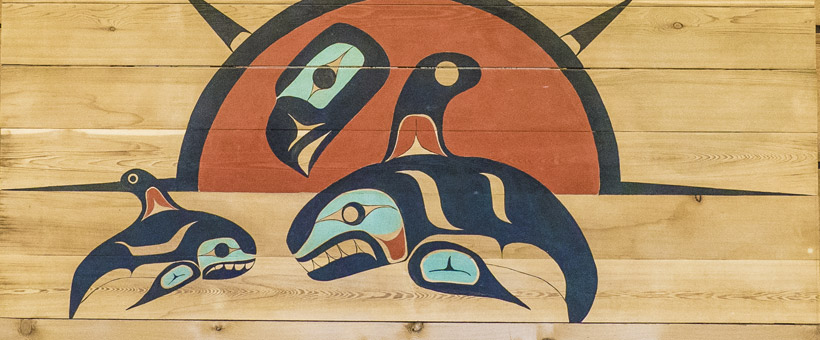 Peninsula College is honored to offer the instruction of three Indigenous languages through courses developed by members of the local Tribes of the Olympic Peninsula. These classes are open to the public, and offer the chance to learn the original, rightful languages of the local areas.
These classes are taught in consultation with the Olympic Peninsula's Sovereign Nations in our direct service area, and they qualify towards an Associate in Arts degree (AA-DTA). In the interest of improving access, these classes are Zoom-based; a co-teaching model with lead and supplemental instructors is used, as well.    
These classes can also be a useful way for Running Start (high school) students and recent graduates to get a "foot in the door" for college. 
* Please note: Canadian tribal members who choose to take any of the Indigenous language classes will be charged in-state/resident tuition prices.
The Indigenous language classes currently offered by Peninsula College are:
---
ENROLLING IN AN INDIGENOUS LANGUAGE CLASS
If you would like to enroll in one of the Indigenous language classes, please complete the Indigenous Languages enrollment/registration form.
You may register for academic credit and tuition rates are noted on the Tuition and Fees page.
If you are over 60 years of age and would like to Audit the class (you will not receive credit, but will participate in class), you will register as a Senior Auditor on the Indigenous Languages enrollment/registration.  Senior Auditors are registered on the 2nd day of class to allow students seeking credit to enroll. 
If you have any questions about the Indigenous language courses, please contact Jonathan Arakawa or Cheryl Crane.  
For questions on enrolling in the classes, please contact Student Services at (360) 417-6340 (then option 2 in the phone tree message) or at studentservices@pencol.edu.