Once you have stopped attending at least 1/2 time, or if you have graduated from your program, you are required to complete Student Loan Exit Counseling immediately.
Please click here to begin your Exit Counseling session.
---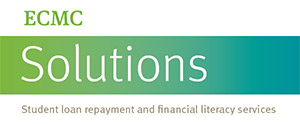 We've teamed up with Solutions at ECMC to answer all of your student loan repayment questions. Solutions is a service of the non-profit organization ECMC and is dedicated to helping students manage educational loans. Their resources are available to you free of charge. To contact a Solutions Student Loan Repayment Advisor, email or web chat, (www.ecmcsolutions.org), or call 1-877-331-3262.
---
Federal Student Aid video "Repayment: What to Expect"