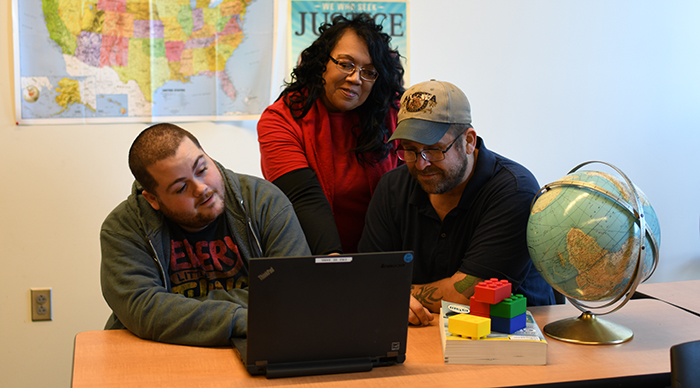 GED® Prep Classes
Ready to take the GED® test? Need to prepare first? Either way, we can help. Get your GED® certificate which is equivalent to a high school diploma in Washington state.
Program Information
Our classes will prepare you for the GED® Tests: Language Arts, Social Studies, Science, and Math. Worried about math? We have tutors available to help! You can join a class, work with a tutor, or work on your own from home.
Eligibility
16 years or older. (Students 16-19 years must have a formal release from their high school.)  
For more information, please call 360-417-6380 or toll free 1-877-452-9277, ext. 6380 or email TShelp@pencol.edu
---
Testing Information
The GED® test can be taken at the Port Angeles campus or from home with eligible technology. Click here for more information.
Transcripts
Peninsula College does not have GED® Transcripts. Click here to get a copy of your transcript.