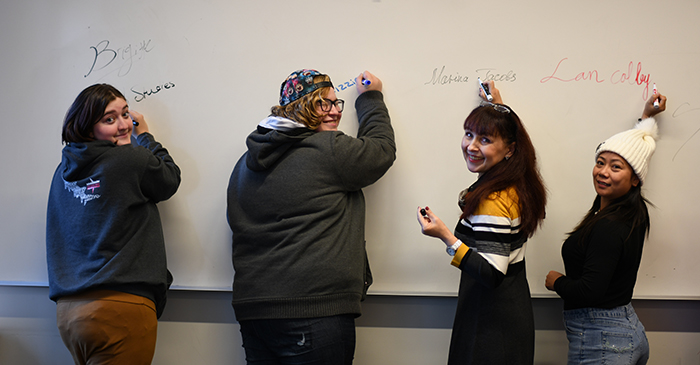 Our Brush Up class will prepare you for college-level writing and math.
Have you been out of school for a while?
Are you nervous about technology?
Would you like to brush up on your skills and feel ready for college?
Support Services
Eligibility
Must be 16 or older.
Special eligibility may apply for underage students and international students. Please call if you have any questions.
Program Cost
Tuition for all Transitional Studies programs is $25 per quarter. Financial aid is available.
---
For more information please call (360) 417-6380 or toll free 1-877-452-9277, ext. 6380 or email TShelp@pencol.edu