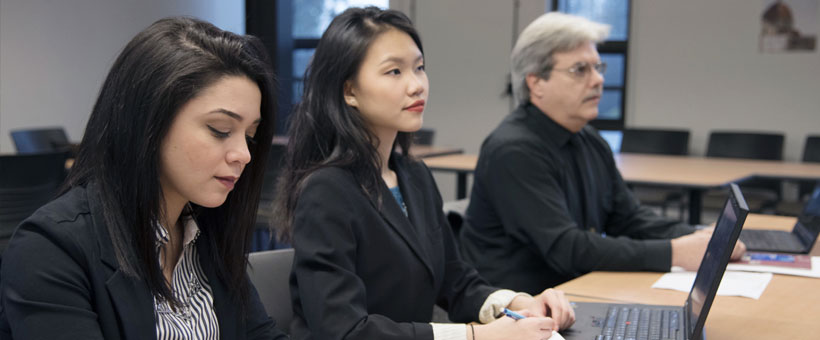 Earn your Bachelor's degree at Peninsula College.
With online courses to accommodate working adults, our Bachelor of Applied Sciences (BAS) in Applied Management program fits your busy life. You'll learn applied management skills, which means you get practical training that you can use in the real world. After you graduate, you'll be ready to get a job in business management, or you can pursue a graduate degree like a Master's of Business Administration (MBA).
This bachelor's program accepts students throughout the school year. You'll want to enter the program with college-level math and writing skills, and a basic working knowledge of Microsoft Excel. Students with two-year associate degrees will earn upper-division credits in business management and can start the program as a junior.
Have Questions?
Visit our Frequently Asked Questions page for information about the application process and more.
Tanya Knight, Bachelor of Applied Science Director
(360) 417-6242
tknight@pencol.edu
NOTE: International Students must apply through International Admissions and apply to the Bachelor of Applied Science program application.