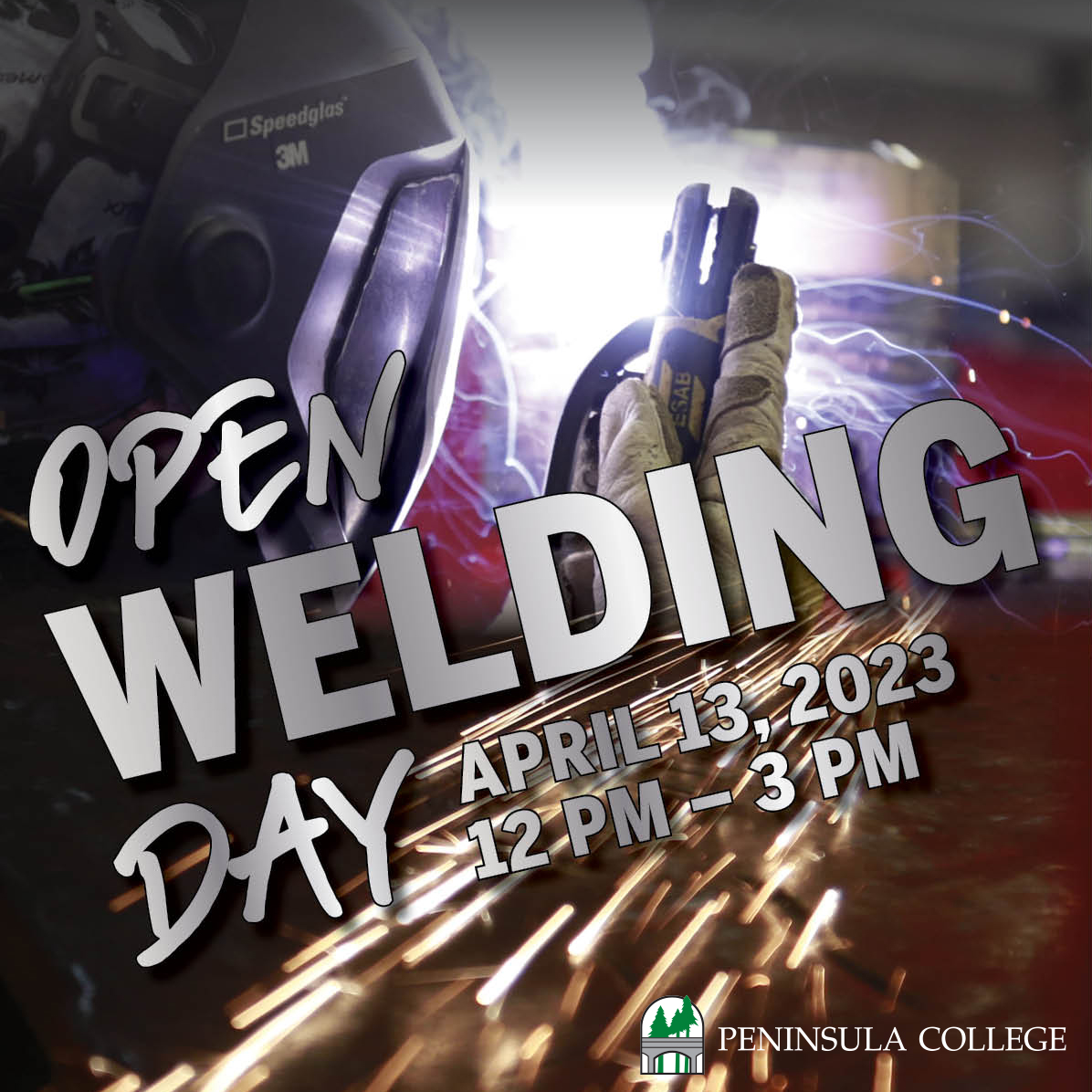 Event Location
Welding Shop Peninsula College
All are invited to attend Peninsula College's free, first annual "Open Welding Day" event on April 13, from noon to 3:00 pm, in the welding shop (Building Q) at the Port Angeles campus.
Take a tour, watch PC students weld, check out the college's new CNC plasma cutter, and try your hand at welding.
"We want to get people excited about the trades, and more so, welding," Instructor and Welding Program Coordinator Eoin Doherty said. "The industry is in dire need of the next generation of welders and there are employment opportunities everywhere for graduates from our program."
Doherty said the program has a list of potential employers that they network students with as they approach graduation, adding that they "can go anywhere in the world" with their AAS in welding. Students have been placed in jobs in Australia, New Zealand, the Arctic Circle, Israel, Mexico, Bratislava, the Gulf of Mexico, and more.
To help us better prepare for the event, let us know you're coming at https://bit.ly/3ZviFq1.
For more information, contact Eoin Doherty at edoherty@pencol.edu or Kelly Flanagan at kflanagan@pencol.edu.